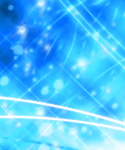 Our Services

We pride ourselves in attending to our customers needs and responding to the requirements with which they must comply. At DCK Services LLC we believe active listening and effective communication are our greatest strengths.

Current Services Available:

* Water Treatment and Systems Operations

* Wastewater Treatment and System Operations

* Regulatory Reporting

* Special Systems Investigations-

   * Leaks on water systems

   * Pump studies and evaluations at system pump stations

   * Infiltration studies and exfiltration studies

* Systems Planning

* Project Management

* Construction Oversight

* Operator Training

* Government Coordination

* Inventory Control

* Camps and/or Summer Home Maintenance and Inspections

    * In and out of season

* 24-Hour Emergency Response.

**  DCK Services LLC is available to assist you in your needs. If you do not see a topic that covers your situation, please contact us and we will do what we can to assist you or perhaps help you find someone who can assist with the situation, if DCK Servicess LLC cannot.